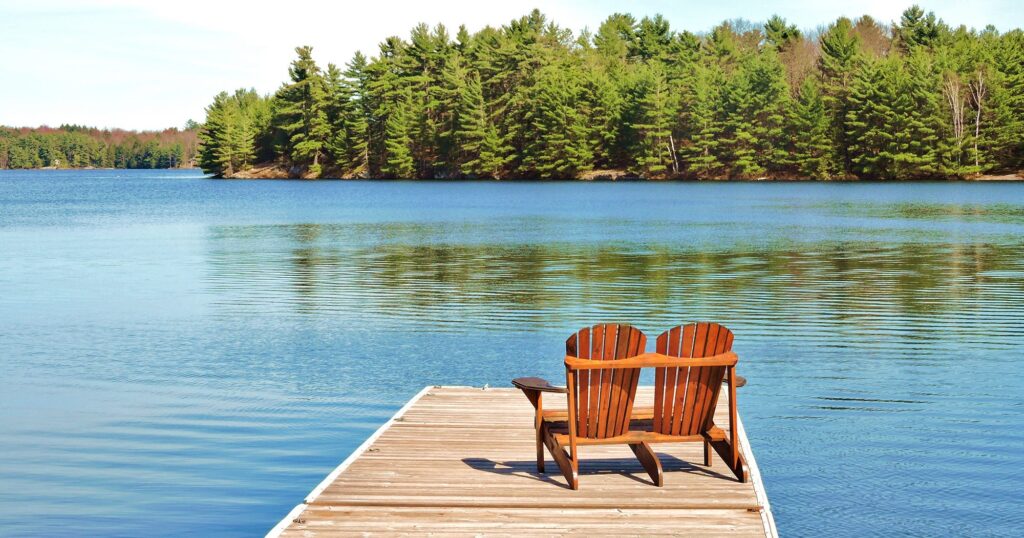 The Ultimate Guide to Muskoka Real Estate
Muskoka real estate is a diverse and unique opportunity that offers something for everyone. From the bustling towns of Bracebridge and Huntsville to the peaceful retreats of Bala and Port Carling, this stunning region – officially spanning around 1,600 square miles – is the perfect location for any lifestyle, preference, and dream.
At Cocks International Realty, we take great pride in offering some of the best properties in the region. We specialize in everything from charming cottages and picturesque building lots to traditional single-family homes and luxury waterfront estates on pristine lakes, complete with amenities such as pools, hot tubs, granite countertops, energy-efficient features, and eco-friendly technology. Additionally, we also feature some of the best communities in Muskoka.
But, let's shift the focus to you. At Cocks International Realty, our clients are our top priority. Our goal is to help you achieve your dreams. With this guide to Muskoka real estate, we aim to provide you with an in-depth look at the various towns, property types, and views that are available, from the charming town of Port Sydney to the scenic landscapes of Lake Rosseau. Additionally, we will answer some frequently asked questions about real estate in the region. If you have any questions, please do not hesitate to contact us. We look forward to assisting you in your real estate journey.
Table of Contents
Why Cocks International Realty?
Step 1: Choose Your Location
Step 2: Embrace a Lifestyle
Muskoka Real Estate FAQ
Why Cocks International Realty?
When was the last time you felt truly heard? At Cocks International Realty, we understand the importance of listening to our clients. Your needs, wants, and goals are at the forefront of everything we do.
Our team goes above and beyond to provide a superior client experience through effective communication, local expertise, and collaboration with our colleagues to offer a wide range of real estate services and properties in Muskoka.
At the core of our business are our values, which emphasize honesty, quality, value, and experience. Our ultimate goal is to enhance your life and our community through hard work, commitment, and attention to detail. Whether you are buying or selling real estate in Muskoka, our promise to you is:
Your Buying/Selling Experience
Our business is built on a superior client experience and word-of-mouth referrals, based on our international reputation for 5-star service.
We offer much more than fast response times and local expertise. Our extensive network allows us to find your ideal property, even if it's not widely advertised. We pay attention to all the details, such as the proximity of the property to your children's school, to ensure we meet all your needs.
Quality + Excellence
You'll notice the difference from the first time you contact us. We listen carefully to your needs and wants, ask the right questions, and send you all the relevant information quickly. We prioritize your needs above all else and ensure a seamless process.
One-Stop-Shop
At Cocks International Realty, we work closely with all local real estate companies to provide you with the widest selection of properties available. You only need to connect with us once, and we will take care of everything else.
Honesty + Integrity
At Cocks International Realty, honesty is our top priority. We provide full transparency, even if it means telling you some hard truths. This builds trust and ensures that your expectations are always accurate.
Fast Response Times
Prompt response times are a top priority for us. We understand that you may be browsing for your dream home at all hours, and we make it a point to provide you with the information you need by the end of the day, even if it means responding to your inquiry on a Saturday evening.
Community-Focused
Our company, Cocks International Realty, is rooted in a sense of community. Though we come from diverse backgrounds, we all share a love for the community we call home. As a company and as individuals, we are committed to giving back to our community through partnerships with local non-profits. We feel that the true value of money lies in our ability to use it for the greater good.
In 2022, our association contributed a total of $93,191 to support those in need. All local contributions were dispersed fairly across our jurisdiction, as per our Member Services Committee.
Every REALTOR® Campaign | $37,464
Supports local shelter-based charitable organizations
The Lakelands Annual Turkey Challenge | $37,825
Provides meals to families in need in our communities through local charities
Tragic Relief Fund to local Food Banks | $10,000
Allocated to environmental, health, humanitarian, or natural disasters
Silent Auction from Sale of Buildings (one-time) to local Food Banks | $5,402
Sold contents of our Collingwood and Huntsville buildings in preparation to go virtual
REALTORS Care® Motorcycle Ride | $500
Ontario REALTORS Care® Foundation, which supports local shelter-based charitable organizations
British Columbia Floods | $2,000
Supports those in need affected by the 2022 floods
Lasting Relationships
Building lasting relationships is one of our core values. We don't believe in simply selling you something and then disappearing. Instead, we strive to establish a relationship with you that goes beyond the transaction, one based on mutual trust and respect. As a team of experts with extensive knowledge of the local area, we are always ready and willing to help you navigate the real estate market.
Inclusion
Inclusion is another key value for us. We take pride in being an inclusive company that serves everyone without discrimination. We believe in treating all of our clients with the same level of respect and attention, regardless of their background or circumstances.
Step 1: Choose Your Location
When it comes to buying or selling real estate in Muskoka, location is a crucial factor that cannot be ignored. Therefore, it's best to begin your decision-making process by considering the location.
Muskoka is a region located in Ontario, Canada, known for its beautiful lakes, forests, and cottages. Here are some of the towns in Muskoka: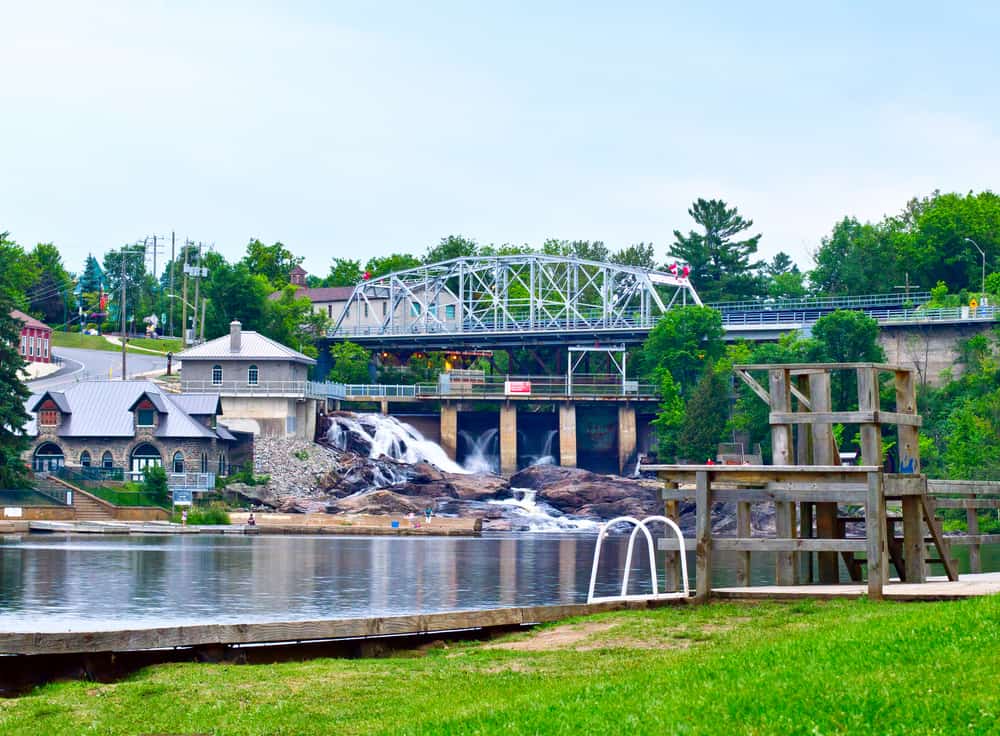 Bracebridge: This is the largest town in Muskoka and serves as the region's economic and cultural center. It's home to several festivals and events throughout the year, including the famous Fire and Ice Festival in January.
CLICK HERE FOR BRACEBRIDGE LISTINGS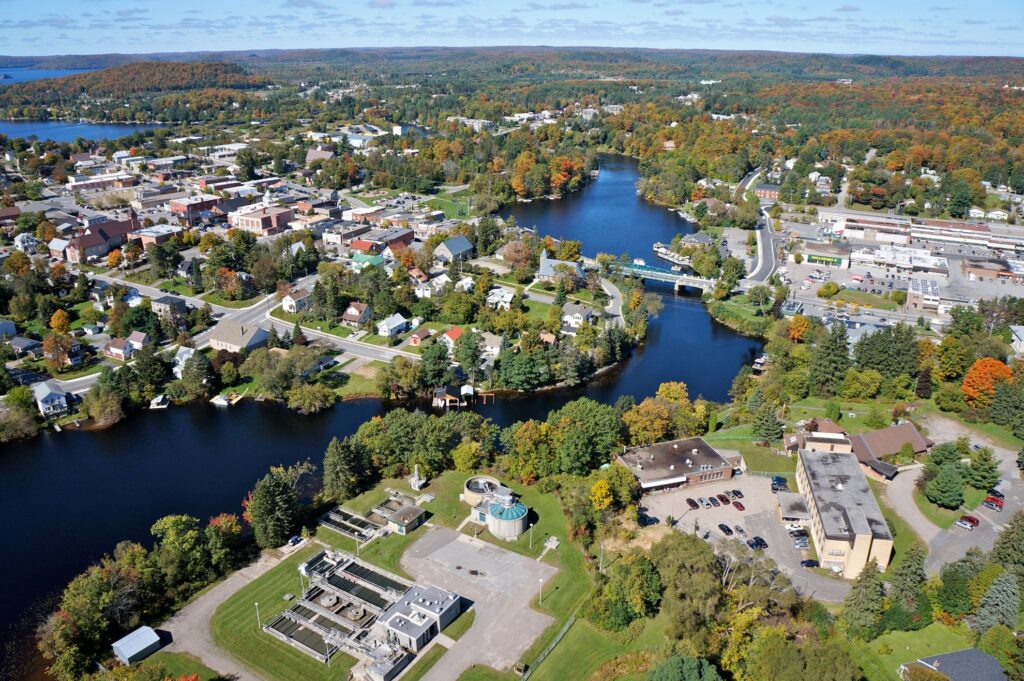 Huntsville: Known as the "Gateway to Algonquin Park," Huntsville is a popular tourist destination with plenty of outdoor activities, restaurants, and galleries.
CLICK HERE FOR HUNTSVILLE LISTINGS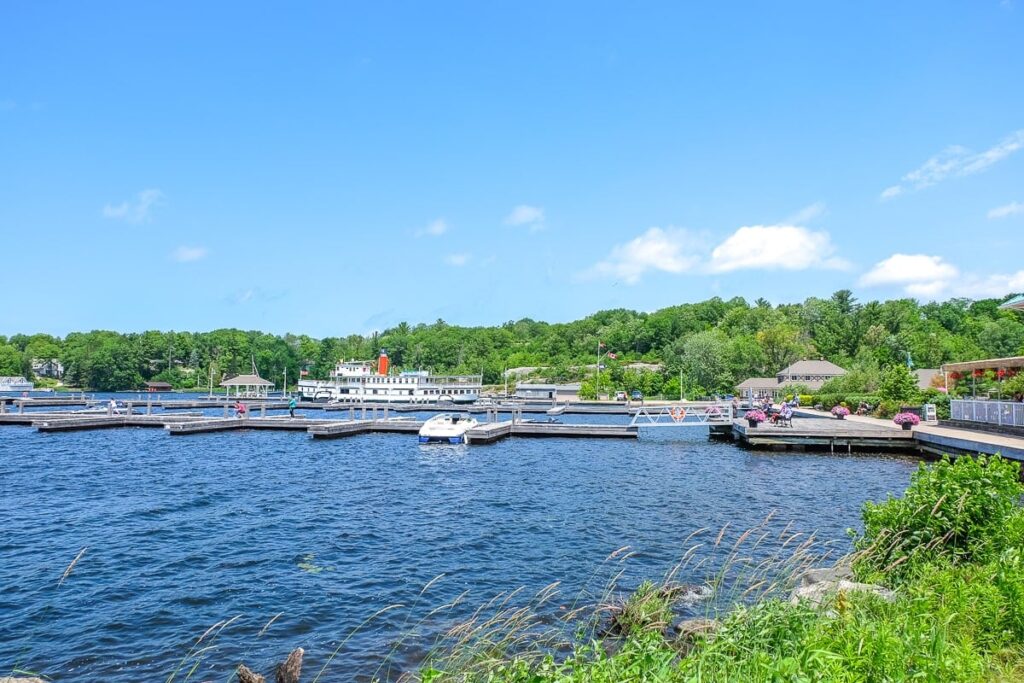 Gravenhurst: Located on the southern tip of Lake Muskoka, Gravenhurst is home to several historic sites, such as the Gravenhurst Opera House and the Muskoka Steamships.
CLICK HERE FOR GRAVENHURST LISTINGS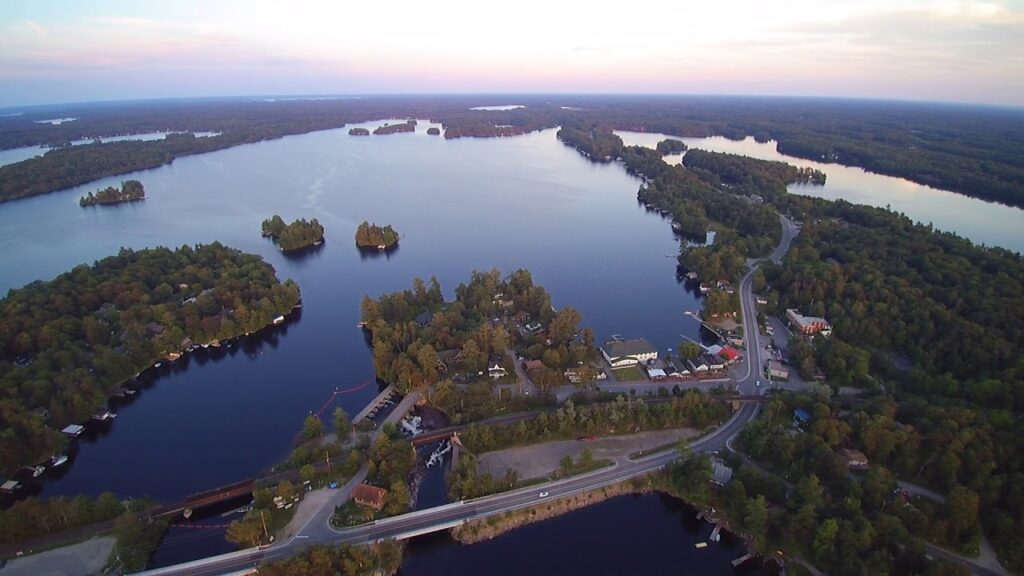 Bala: This small town is located on the southern end of Lake Muskoka and is known for its annual Cranberry Festival, which takes place every October.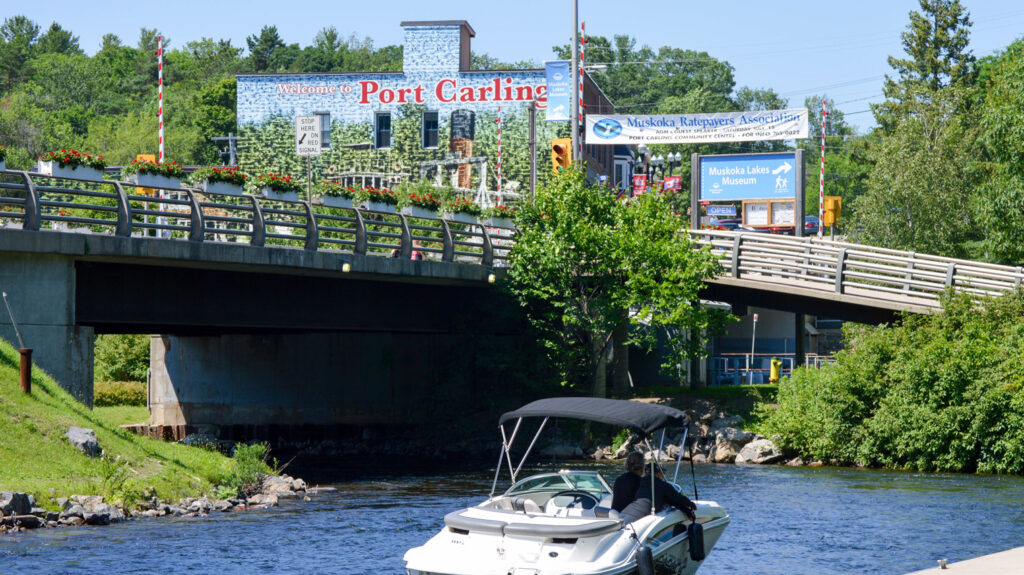 Port Carling: Often called the "Hub of the Lakes," Port Carling is a popular summer destination for boaters, as it sits at the nexus of the three largest lakes in Muskoka: Lake Rosseau, Lake Joseph, and Lake Muskoka.
CLICK HERE FOR PORT CARLING LISTINGS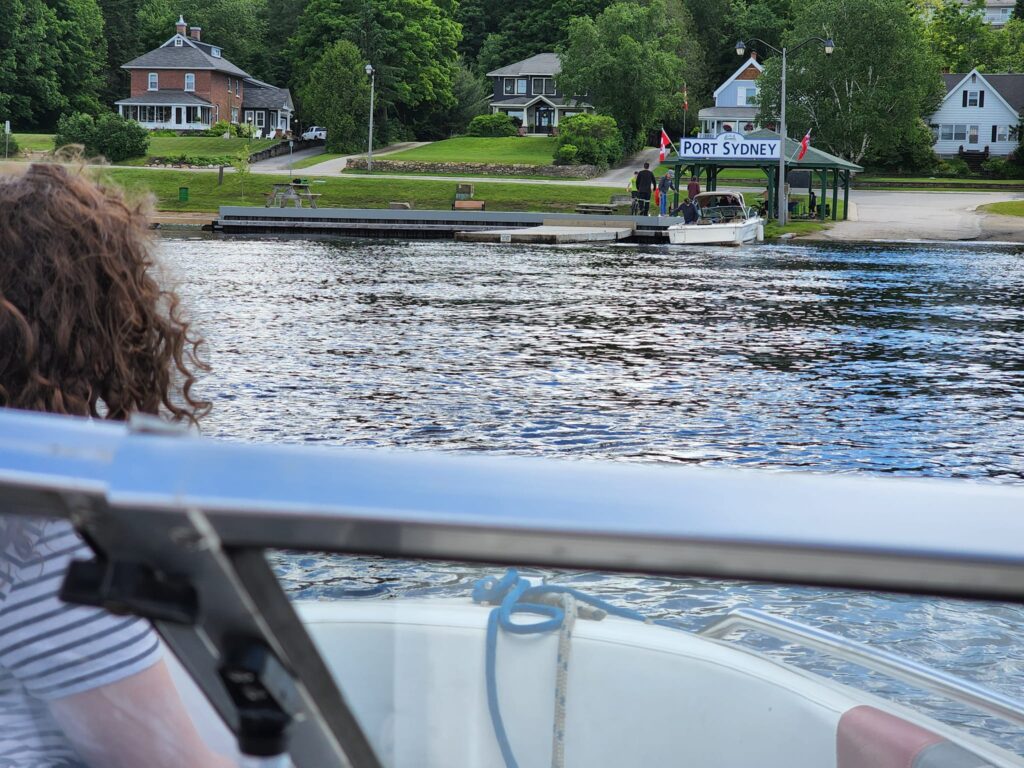 Port Sydney: Historic Port Sydney is a growing community located some 12 km south of Huntsville on Highway 11. This picturesque town is situated on the shores of beautiful Mary Lake and the Upper North Muskoka River. Visitors are attracted by the unspoiled scenery, the beach, the boating, the fishing, the golf, the biking, the fall colours, the local history, and the historic homes and churches.
CLICK HERE FOR PORT SYDNEY LISTINGS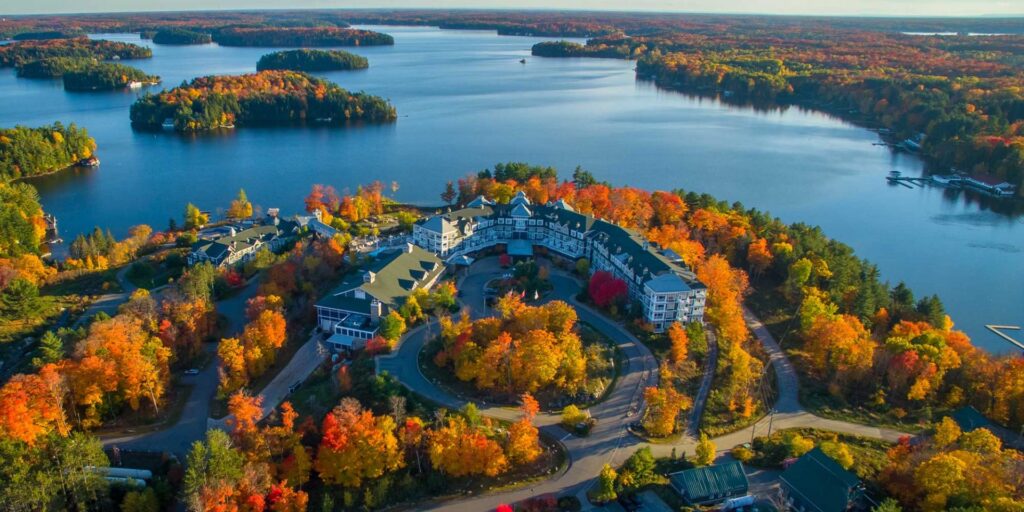 Rosseau: This picturesque town is located on the northern shore of Lake Rosseau and is a popular spot for artists, musicians, and writers.
CLICK HERE FOR ROSSEAU LISTINGS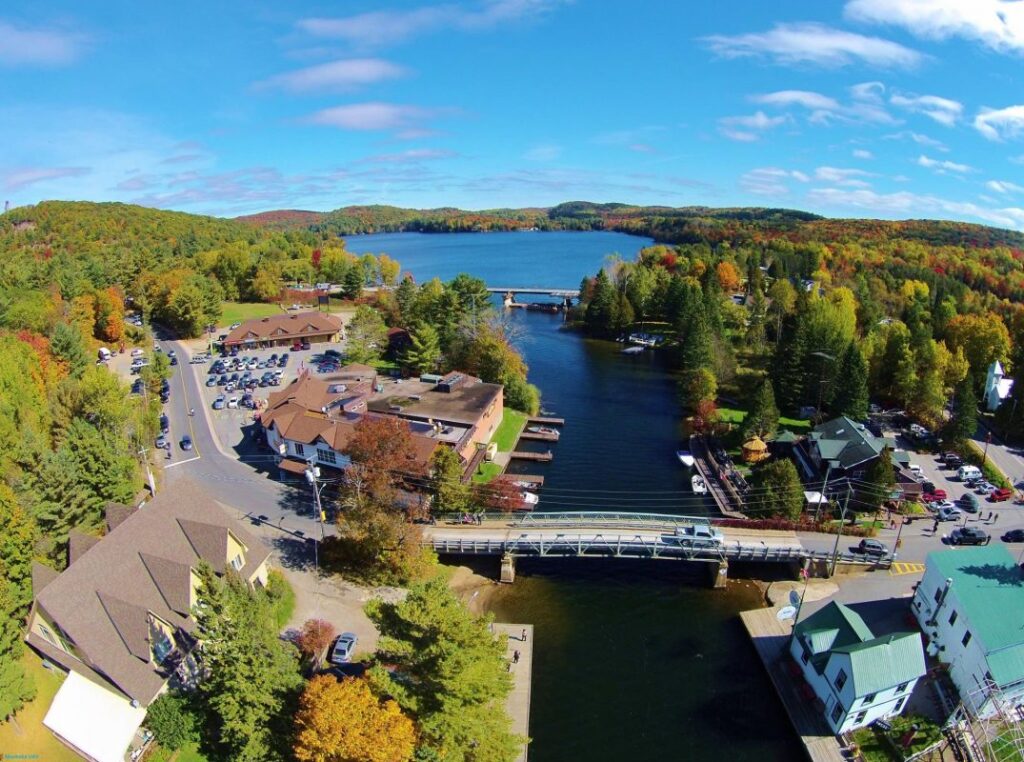 Dorset: Located in the eastern part of Muskoka, Dorset is a quaint town known for its scenic beauty and outdoor activities, such as hiking and fishing.
CLICK HERE FOR DORSET LISTINGS

Lake of Bays: This town is located on the eastern shore of Lake of Bays, the second-largest lake in Muskoka. It's a popular destination for swimming, boating, and other water sports.
CLICK HERE FOR LAKE OF BAYS LISTINGS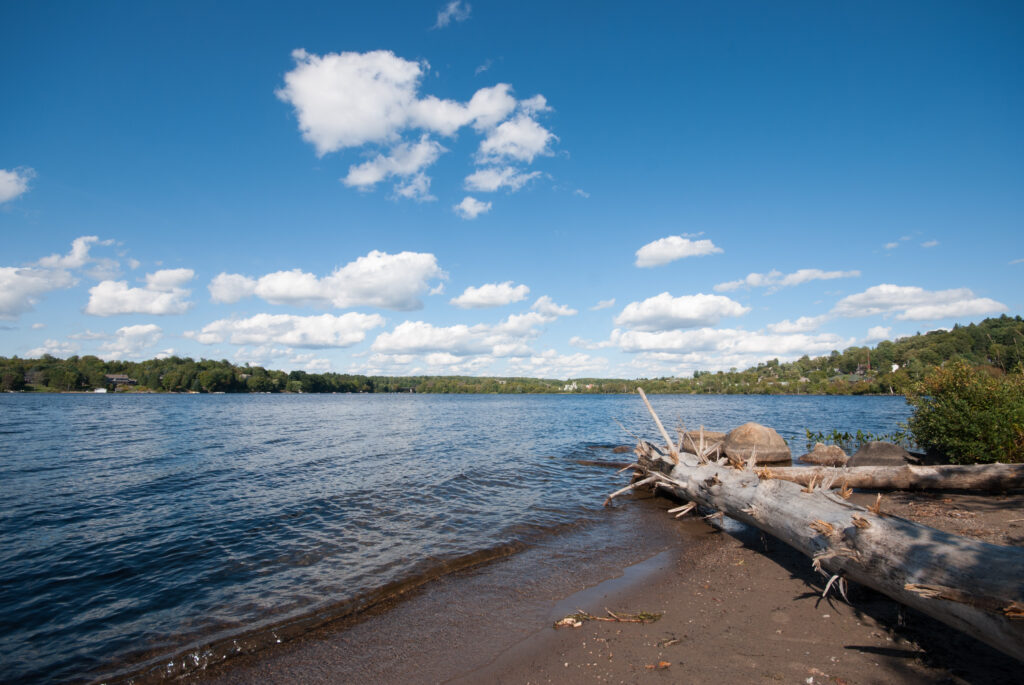 Utterson: Back in 1886, the railroad bypassed Port Sydney to the west at Utterson. Despite the continued provision of wealth by the lumber industry and some farming, the future of the town appeared bleak. However, the scenic beauty of the setting began to attract people from Toronto, who turned the homes that would have otherwise vanished into summer homes. Tourists began to fill the boarding house, and steamships transported visitors. Additionally, new hotels were constructed, leading to the emergence of a new future for the village.
CLICK HERE FOR UTTERSON LISTINGS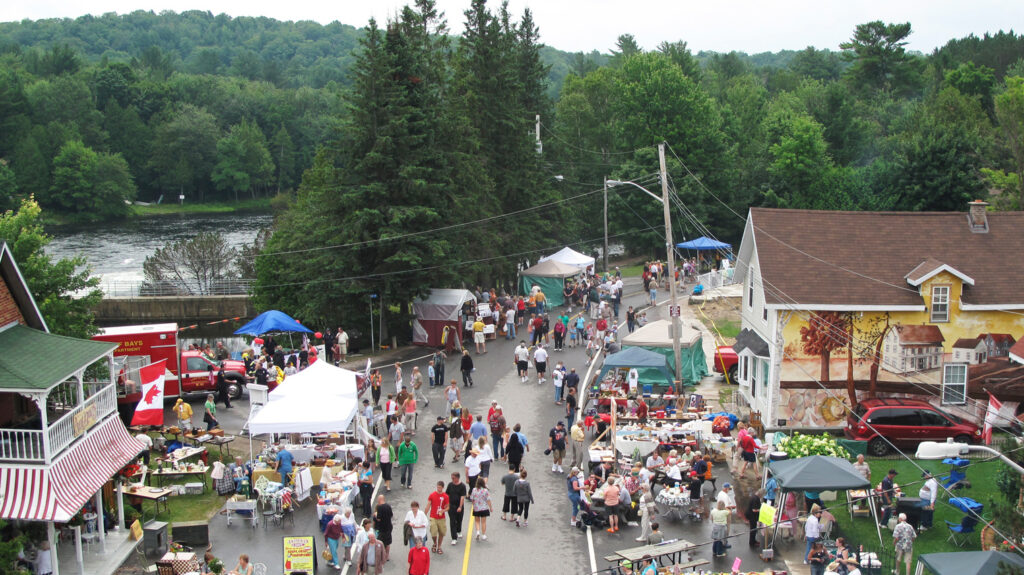 Baysville: Baysville, Ontario is a charming village situated on the shores of beautiful Lake of Bays. Known for its natural beauty and small-town charm, Baysville is a popular destination for visitors and residents alike. The village is home to a number of quaint shops, restaurants, and cafes, as well as a community centre, library, and public beach. Baysville is also a hub for outdoor enthusiasts, with opportunities for boating, fishing, hiking, and more. Throughout the year, the village hosts a variety of events and festivals that showcase the local culture and bring the community together. Whether you're looking for a peaceful retreat or an active lifestyle, Baysville is the perfect place to call home.
CLICK HERE FOR BAYSVILLE LISTINGS
Step 2: Pick Your Muskoka Real Estate "Type"
This one boils down to lifestyle: Why are you purchasing property in Muskoka? Do you plan to live here full-time? Are you going to offer your home as a short-term vacation rental? Do you plan to retire here in the future? Etc. etc. There are lots of questions to ask but, to give you an idea of what suits whom best:
If you prioritize privacy and you're planning to live in Muskoka full-time – whether right now or at some future date – then you might love a single-family home or cottage.
Price Range: $200,000 (small cottages) – $10M+ (luxury homes) Pros: You'll have greater privacy and, usually, more room to spread out. Cons: If you don't plan to move immediately, you'll have to hire a property manager to take care of your home. On top of that, you'll be responsible for all maintenance, including gardening, snow removal, and more. (Although your property manager can help with that.)
Another sweet spot in Muskoka real estate, condos and townhomes – typically, small buildings or communities – promise a lock-up-and-leave lifestyle, with security in place and for which everything is handled, from the gardener to snow removal.
Price Range: $300,000 (small one-bedroom condo) – $3M+ (luxury condos) Pros: Resort amenities, often. Step right into your Muskoka life, with few annoyances and little responsibility, thanks to well-managed HOAs. A great choice for part-timers, as you won't have to worry about a housesitter or property manager while you're away. Cons: Less privacy [than single-family homes or cottages] and sometimes more restrictions, depending on your homeowner's association.
For exacting clients or not-quite-yet buyers, land can be an excellent Muskoka real estate investment. Because, whether you're looking to build your dream home right now or you're in it for the long haul, lot and land prices are going up. Buying now allows you to get in on today's ground floor.
Price Range: $50,000 (1/8-acre, wooded view) – $5M+ (acreage or large waterfront lots) Pros: It's a lot easier to find your perfect piece of land than to find your perfect piece of land with your perfect home already built. Plus, some of the best waterfront lots are so new, you won't find anything already built; if you want to live here, you'll need to purchase land and then build. Cons: There are more permitting and other hoops to jump through when you purchase land for building.
If you're looking to slide right into a Muskoka business AND make a local income – then you might be interested in purchasing an established business.
Price Range: $100,000 (small shop) – $12M+ (large, waterfront resort in a popular tourist area)
Muskoka Real Estate FAQ
Here are a few of our most frequently asked questions (FAQ) about Muskoka, Ontario:
Can foreigners buy property in Muskoka, Ontario?
The federal government's newly enacted Prohibition on the Purchase of Residential Property by Non-Canadians Act ("the Act") is set to come into force on January 1, 2023. The Act prohibits individuals who are not Canadian citizens or permanent residents of Canada (collectively, "non-Canadians") from purchasing residential property in Canada for a period of two years. The prohibition also applies to corporations that are not incorporated in Canada or that are controlled by non-Canadians. Further details will be addressed in supporting regulations from the federal government, expected to be issued before January 1, 2023.
What are the closing costs when buying a property in Muskoka, Ontario?
Closing costs when buying a property in Muskoka, Ontario usually include land transfer tax, legal fees, title insurance, registration fees, and disbursements. The exact amount of these fees varies depending on the value of the property being purchased and the specific services required. You can use a closing cost calculator to estimate these fees.
Is buying property in Muskoka, Ontario a good investment?
According to the opinions of our clientele, buying a property in Muskoka, Ontario is a good investment since the region is known for its natural beauty, recreational opportunities, and quality of life. Additionally, property values in Muskoka, Ontario have historically appreciated over time.
What's required to move to Muskoka, Ontario?
To move to Muskoka, Ontario and stay for extended periods, you will need to meet immigration requirements if you are not a Canadian citizen or permanent resident. The Canadian government offers various pathways for immigration, including the Express Entry system, the Provincial Nominee Program, and the Family Class Sponsorship program.
What's the weather like in Muskoka, Ontario?
Muskoka, Ontario has a humid continental climate with warm summers and cold winters. Average high temperatures in the summer range from 22°C to 26°C, while average high temperatures in the winter range from -4°C to -7°C. The region receives an average of 150 to 200 cm of snowfall per year.
What recreational activities are available in Muskoka, Ontario?
Muskoka, Ontario is known for its natural beauty and recreational opportunities. Popular activities include boating, swimming, fishing, hiking, cycling, skiing, snowmobiling, and ice skating. The region is also home to numerous parks, trails, and golf courses.
Looking for detailed information?
Our specialty lies in local expertise. Don't hesitate to reach out to us, as we are delighted to guide you toward the appropriate resources!